Welcome to my personal pages
At present I'm working at the Institute of Botany, Department of invasion ecology. My research activities cover population biology and ecology of invasive species with application of GIS and modeling approach. I'm interested in studies focused on plant dispersal and species dynamics at larger scale.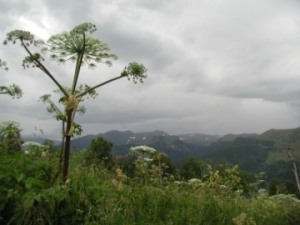 At present I'm a principal coordinator of project Naturalization of garden plants as a result of interplay of species traits, propagule pressure and residence time. In the past I was coordinating project Invasion by Heracleum mantegazzianum: the role of time and spatial scales or project ALIEN (SCIEX). I also participate in data management of alien species databases (projects ALARM, DAISIE, COST TD1209). My favourite species are Heracleum mantegazzianum (Giant hogweed), knotweeds (Fallopia/Reynoutria) and Impatiens. In the past years I teached a Biostatistics seminars (S-plus) at Faculty of Science, Charles University (materials for course).