Časopis Botanika
Journal Botanika (Botany)
Since 2013 Institute of Botany, The Czech Academy of Sciences publishes the popularization journal Botanika (Botany).
Regular issues are only in Czech, special issue about rhododendrons in Průhonice park is available also in English. You can purchase it at the cash desk at the main entrance to Průhonice park.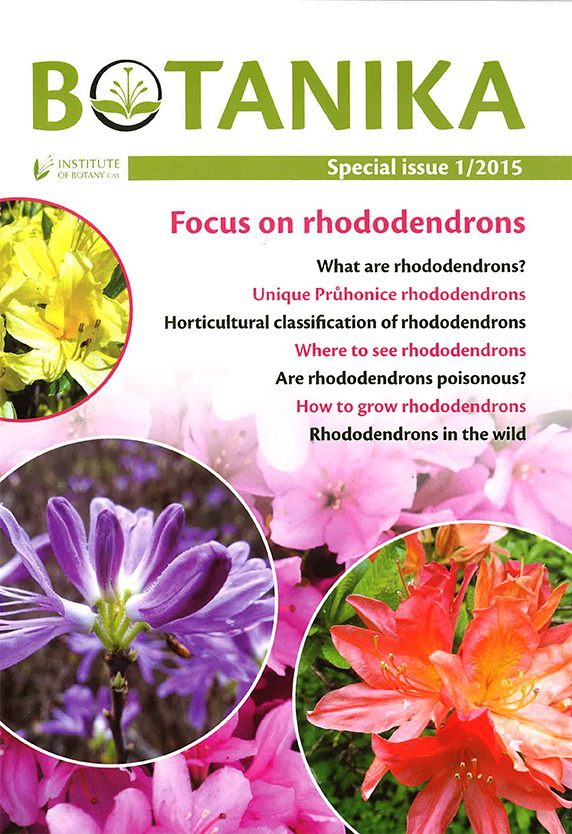 Editor-in-Chief
RNDr. Petr Petřík, Ph.D.
Editorial Board
RNDr. Věroslava Hadincová, CSc.
Mgr. Josef Juráň
Mgr. Jiří Malíček, Ph.D.
RNDr. Pavel Sekerka
RNDr. Hana Skálová, CSc.
(all Institute of Botany, Czech Academy of Sciences)